Our Practitioners & Staff
At the Couple & Family Institute of Tri-Cities
Couple and Family Institute of Tri-Cities, WA (CFIT) offers affordable sliding scale fee counseling designed specifically to serve couples and families in our area. We are also a training and research institute for master's and doctoral degree-seeking interns and associate licensed therapists in training. All interns are under supervision and offer Emotionally Focused Therapy (EFT) for couples and families.
One of the greatest advantages of working with us at CFIT is that we can refer to each other, where one clinician may see you in couples treatment and another may see you for individual treatment. Because we are all trained and skilled in EFT, we make sure you get therapy congruent treatment. When individual and couple therapists are not aligned in their approaches, or collaborative in their care, they can work at odds against a relationship. At CFIT, we eliminate that concern by creating a support team that will work together for you and your relationships.
Cherie Broadway
Office Manager
Hi, Welcome to CFIT. I'm your office manager, Cherie' Broadway. I will take care of all your scheduling, billing, and questions regarding our services here.
I have worked as a billing manager as well as an office manager for over 25 years in the medical field.
I was very excited to be offered the office manager's position with CFIT because mental health has always been dear to my heart, and I love to help people.
I enjoy working at CFIT because of the positive atmosphere and attitude that exists with everyone!. I love the connection with each client as I get to greet and know them.  I also love and appreciate the camaraderie with the providers here.
If you have any questions, concerns or would like to schedule an appointment with one of us, feel free to call me at the number listed and I'll be happy to help!
Amanda is currently seeing individuals ages 18 and older, and couples.
Amanda Rukavina
Student Intern under supervision
For the past three years, Amanda Rukavina has been training and practicing EFT under the supervision and guidance of Dr. Carol Conrad. She is completing her Master's Degree in Counseling at Walla Walla Unversity.  Using the evidence-based therapeutic model of Emotionally Focused Therapy (EFT), Amanda has been helping individuals and couples achieve a deeper understanding of themselves and their relationships so they can realize more security and connection in their lives. EFT provides decades of research to support the intervention model and an evidence-based map that is used to help clients move from distress and disconnection to safety and connection.
Interpersonal connections in our lives can be sources of distress and joy. I help clients explore these important connections through experiential and emotion-focused practices. Through nonjudgmental conversations about your experiences and emotions, we will work together to draw upon your strengths to achieve your desired goals. You will learn to access new information about yourself and your life through new emotional awareness and experiences.
Personal Story
For many of us, the world can be a confusing and often frustrating place. Full of baffling interactions with other people that leave us feeling misunderstood, unhappy, or alone. As an only child of divorced parents, I felt this way a lot growing up, and I didn't know what to do about it. When I became an adult and realized the struggle was still there and it was still painful, finding answers became essential.
The first time I learned about John Bowlby's work on Attachment Theory, and Mary Ainsworth's work on The Strange Situation, something inside me clicked. My feelings made more sense than they ever had before, felt like there was hope for me to not struggle so much staying connected to others and feeling confident in myself. This first exposure was in an high school psychology class and Attachment Theory never left me, there was always something about it that drew me back.
In college, my exposure to Attachment Theory expanded and my interest grew. Each time we discussed it in my classes, it felt like both the world and I made more sense. That feeling brought a sense of relief and hope that was exciting and motivating. Discovering that there was an evidence-based, effective, and person-centered therapy based on Attachment Theory was life changing. Learning about Les Greenberg's Emotion Focused Therapy and Sue Johnson's Emotionally Focused Therapy felt like a very bright light being turned on in a tunnel. Other therapies felt like lights coming on, but this felt like a floodlight. Using the Emotionally Focused Therapy model with individuals and couples provides a map to guide us from feelings of disconnection, sadness, pain, loss, and confusion, to a place of feeling safe and secure in ourselves and our relationships. It is a non-judgmental, collaborative approach that puts the clients first and prioritizes safety and trust.
Finding an internship with Dr. Carol Conrad and the Couple and Family Institute was a dream come true. Her years of experience both professionally and personally with Emotionally Focused Therapy, and her deep desire to help grow the community of therapists trained in what is considered the "gold standard" of couple's therapy by the American Psychological Association, has provided me a place to learn and grow, and to become a better and better therapist for my clients. The support I received from Dr. Conrad is passed along to my clients, we have the benefit of her expertise and knowledge, and she freely gives it.
My goal is to provide my clients with a safe and non-judgmental environment to help them find the joy and peace they seek in their lives, through a deeper understanding of themselves, others, and the ever-changing world around us, so they may live the lives they long for.
Brenda is currently seeing teens with their families as well as adults.
ADD/ADHD for Teens & Adults
Brenda Parish
Student Intern under supervision
Brenda is currently under supervision using EFT with Dr. Conrad. She is just finishing up her master's degree with Walla Walla University by writing her thesis and is currently an intern at CFIT. Brenda has trained in EFT. 
Brenda offers a caring atmosphere and collaborative relationship with you as you  towards achieving a stronger, healthier sense of self as an individual.  She will help you begin to face challenges in a new and more thoughtful way. She will work with you to understand the significance of your symptoms, to rediscover your capacity to make meaningful choices,  and help you change habitual, problematic behaviors.  Along the way, you will find and strengthen self-awareness, insight and self-empowerment. Brenda also offers couples and families a way to find each other by creating a stronger and more secure bond. 
My healing approach is attachment-based and integrative with a strong emphasis on emotion-focused and emotionally focused treatment. I also use some elements of cognitive behavioral based treatments including motivational interviewing. Most of all, I work to offer a safe space for exploration, healing, and strengthening of your sense of self.
Personal Story
I was very young when I first realized that suffering was an inescapable part of life and everyone experiences it. This knowledge caused me to pursue answers about what sort of suffering was truly avoidable and what was not. Throughout my life, I've continued to learn about the connections between thoughts, feelings, choices, behaviors and pain.
As my own awareness, healing and confidence increased, I felt drawn to assist others in their journey to find and reconnect with their true, authentic selves, which is the path to becoming emotionally healthier, stronger, and more empowered. It was important to me to seek out the best modalities I could discovery to help others heal their injuries, craft healthier relationships and live more fully in the present.
Emotionally focused therapy, which is an intervention designed to help individuals and families connect and improve emotional attachments and address distress in intimate relationships, resonated with me.
Therefore, I was so excited to begin working as an intern at Couples and Family Institute (CFIT) where I have been given an opportunity to learn and practice emotionally focused therapy and continue to do what I love best, which is to support others as they heal and grow.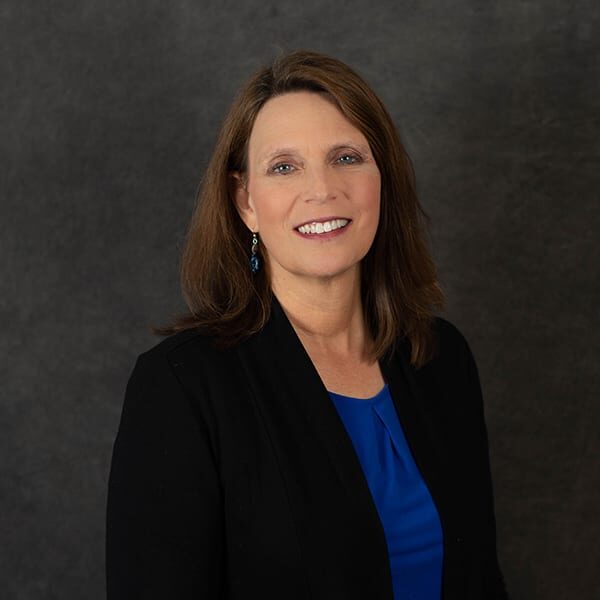 Dr. Conrad sees adults (21 and older) for individual therapy, couples therapy, and family therapy.
Post-Traumatic Stress Disorder (PTSD)
Dr. Carol Ann Conrad, Psychologist
Founder & Clinical Director: Certified EFT Therapist & Supervisor
For over two decades, Dr. Conrad has been dedicated to helping her clients find greater security and connection by using the most advanced, evidenced-based, therapeutic model available: emotionally focused therapy for couples, individuals and families.. In addition to providing EFT therapy services, she has created the region's leading training and research institute for interns and associate licensed therapists using EFT. Each student intern is supervised closely by Dr. Conrad and trained extensively in using emotionally focused therapy for individuals, couples, and families.
All my work is securely grounded and rooted in attachment by its originator, John Bowlby and the many more contemporary researchers that have contributed to the understanding and application of adult attachment and the new theory of love.
Standing on thousands of research studies completed in the last 75+ years, we know beyond doubt that attachment theory accurately and predictably describes adaptive and maladaptive human behavior. Attachment theory gives us an accurate understanding about relationships, what makes them work, what destroys them, and how to repair them.
We know the primary root cause of all emotional disorders that millions of people in every culture and every climb experience. We also know, because of the most cutting edge, empirically validated model (EFT) grounded in attachment theory, just how to treat it!
I am an attachment therapist in every sense of the word, and through the lens of attachment I see all human suffering as an artifact of either over or under regulation of emotions due to disconnection within and between self and others. We together will discover what blocks you from having the security that is your birthright. We will help you have emotionally corrective experiences to get your needs met, heal fresh and old wounds, and change your view of self and others that keep you from feeling secure within. My promise is that if you work with me, you will not walk alone in this process. I will be experientially accessible, responsive, and engaging as we form an alliance and a team to help you achieve your goals and find lasting love and joy in your life.
Personal Story
I understand just how important it is to find the right therapist with the right model of treatment, particularly with couple's therapy. Sometimes couple's therapy without a specifically well-trained couple's therapy can actually cause more problems and even divorce, according to Bill Doherty, a leading expert on couple's therapy (add a link to article). Years ago my own marriage was in serious trouble. After nearly 25 years and 12 different "traditional" couple's therapists, we were ready to give up. Things were only getting worse, but my six children and family were so important to me I just couldn't stop looking for the right therapist and treatment. We finally drove to Vancouver BC (seven hours one way) to find a certified EFT therapist. This therapist and therapy made a huge difference and helped us heal the wounds in our relationship so we could find each other again. Now 39 years later, we are connected, loving, and happily married, and our family of 8 has expanded to 31 and counting!"
After the incredible experience shifting from deep distress to resolution in my marriage, I found my calling and have dedicated my life to transforming relationships by bringing EFT to Tri-Cities.
After many years in private practice, I founded the Couple and Family Institute of Tri-Cities in 2014 in order to teach and supervise other therapists in this remarkable model and be part of spreading this acclaimed treatment to our little corner of the world. EFT is now considered the "gold standard" of couple's therapy by the American Psychological Association because of it's extensive empirical research and success rates. At CFIT our goal is to bring healing to the world one relationship at a time.
Dr. MacLennan sees adults for individual therapy, couples therapy, and family therapy. She also sees adolescents and children when parents or family are involved with EFT.
Complex Post-Traumatic Stress Disorder (C-PTSD) and (PTSD)
Dr. Catherine MacLennan, Psychologist
EFT Therapist
Cathie is a psychologist licensed in Washington State. She was introduced to Sue Johnson's Emotionally Focused Therapy (EFT) for couples, individuals, and families years ago, participated in training and continuing education, and she has learned that EFT is the most advanced, evidenced-based, therapeutic model available. This systems model offers us a way to help you change, reduce your suffering, and gain more sense of satisfaction. In EFT we study attachment theory and science in order to better help you (couples, families, individuals) change. We focus on the patterns in your important relationships and help you notice so that you can feel more safe and secure. This will reduce attachment-based distress or discomfort and trauma-related stress and symptoms. EFT can help you find a felt sense of secure attachment in connection with others and an integrated sense of self that empowers you in the face of life's challenges. 
Dr. MacLennan is happy to have joined the Couple & Family Institute (CFIT) in October 2020. CFIT is the region's leading training and research institute for interns and associate licensed therapists using EFT. CFIT provides a highly skilled team that deeply supports therapists in the EFT model and helps assure that you receive the best services.
Dr. MacLennan began providing telehealth or telebehavioral health in March 2020. She is a Level II Board Certified Telehealth provider by Telehealth Behavioral Institute (THBI).
I have provided therapy services for over 40 years in various settings. Having raised my children in rural eastern Washington State, I understand the culture of living in a rural setting and particularly at this time, the physical and social isolation that COVID presents. I understand the challenges of coping with change for individuals and families who have been stuck at home during the pandemic.
I have found Emotionally Focused Therapy (EFT) to be a highly effective approach in helping others make important changes within their individual, relational, family and public lives.
I look forward to helping you obtain your goals. Be assured I will be with you and support you through this path.
Personal Story
I have provided behavioral health services (mental health) for over 40 years in various contexts. I raised my children in rural eastern Washington State and understand the culture. I understand social isolation and what effects we all suffer from the extreme social isolation that COVID has wrought. I understand the challenges of coping with change for individuals and families who have been stuck at home during the pandemic.
After so many years of helping people change, I have been thrilled to learn this Emotionally Focused Therapy (EFT) model, that helps me be a more effective therapist for you as an individual and for you in your important relationships. I look forward to meeting you, getting to know you, and using EFT methods to help you obtain your goals. I assure you that if you work with me, I will be with you and support you through this path.
Crystal currently sees individuals 18 years and older for: 
Crystal Heryford
Student Intern under supervision
Crystal Heryford is currently under supervision using EFT by Dr. Conrad. As a student, she is completing her Doctor of Psychology (Psy.D.) internship at Couple and Family Institute. While this is her first clinical experience she has held positions as an active duty military analyst and supervisor, a software liaison, a CIO, and has a M.A. in Military Intelligence Studies and an M.B.A.
My purpose is to help you establish a secure attachment.  I will work collaboratively with you to help you deal with, process, understand, identify, and gain control of your experiences and emotions.  My focus is to help you heal, repair, improve, and become the best version of you as an individual, and to create safety and security within your relationship.
Personal Story
As I neared my separation from the military world and listened to many of my friends struggle with their traumas and their own separations, their stories resonated with me as an absolute need for more mental health advocates and counselors. So I used the rest of my G.I. Bill to go back to school for clinical psychology. I'm now nearing the completion of this doctoral degree and studying under Dr. Carol Ann Conrad to learn and apply Emotionally Focused Therapy. I believe in attachment theory because I have seen it in action in my own life. Because of my secure attachment with my husband, I have been able to maintain flexibility and thrive in military environments, as a mother, and throughout all of my studies.
Luis currently sees people 13 years and older for individual, couple, and family therapy.
Luis Madrigal, MA, LMHCA
Licensed Mental Health Counselor Associate
Luis completed his Master's Degree in Counseling Psychology at Walla Walla University at the end of 2019.  He is bilingual and speaks fluent Spanish. He has been practicing emotionally focused therapy after receiving advanced training in this highly effective theoretical model during his internship. Luis is now a Licensed Mental Health Counselor Associate and works under the supervision of Dr. Conrad,  to complete his licensure as an LMHC and certification in EFT.  Luis is passionate about helping his clients move toward their full potential and helping couples heal and maintain lasting bonds. 
My approach is to create a caring holding environment for each of my individual,  couple, and family clients. Within the safety of our alliance, my goal is to help each of you feel safe, validated, and fully heard. Using EFT exclusively, our emphasis is on building security within and between each client and their partner or family.
Personal Story
After attending the seminary and living among monks, I started doing my own emotional work. I began to realize that my life was better served by helping others find their way as I had, through becoming a therapist. Having discovered emotionally focused therapy in my psychology master's program, I realized I could apply those principles in my own life and relationship. Utilizing the therapy tools I gained and gain every day as I continue to learn and grow and help others, I have created a secure attachment with my partner. The security and love I have found only deepens my commitment to help others find a path to a happier healthier sense of self and restore their relationships.
Non-Traditional Relationships
Rochelle Pope, MA, LMFTA
Licensed Marriage and Family Therapist Associate
Rochelle received her master's degree from Whitworth University's School of Marriage and Family Therapy in May 2020.  Rochelle's internship with the Spokane Vet Center and Whitworth Marriage and Family Therapy Clinic focused on working with couples, families, and individuals struggling with histories of trauma, anxiety, depression, guilt, shame, isolation, and low self-confidence.  In addition to her coursework, Rochelle completed advanced training and supervision in Emotionally Focused Therapy.  Now as an LMFTA, Rochelle is working under the supervision of Dr. Conrad, Ed.D., and Jalane Christian-Stoker, MA, LMFT to complete her licensure in Washington State while pursuing her EFT certification.  Focusing on relationships, intimacy, and personal health, Rochelle is dedicated to helping her clients move from feeling "stuck" or "hopeless" to a place of whole health, empowerment, and movement toward living their best lives as individuals, partners, and families.
I enjoy working with individuals, families, and couples. I utilize EFT (Emotion Focused Therapy) with my clients and integrate multiple therapies to match your needs including CBT, Experiential, Narrative, and Solution-focused therapy techniques. My work and training have focused on repairing and strengthening relationships, improving intimacy, and learning new ways to cope and heal from trauma across the lifespan.  I deeply respect the counseling relationship and value each of my clients. I approach counseling using compassion, empathy, and teamwork.  Using an evidence-based, trauma-informed, integrative approach to therapy, together, we will work to find hope and healing and move towards thriving in your life, love, and relationships.
Tacy currently sees people ages 14 and up for individual therapy.
Tacy L. Muzzy, MS, LMHC
Licensed Mental Health Counselor
Tacy graduated in 2006 with a Master's degree in Applied Psychology with an emphasis in Mental Health Counseling from Southern Oregon University. She is currently licensed in the State of Washington as a Licensed Mental Health Counselor. She is in the process of obtaining a Certificate in the Foundations of Existential-Humanistic Practice through the Existential-Humanistic Institute and has taken a EFT externship. She is currently receiving training and supervision from Dr. Carol Conrad in the practice of Emotionally-Focused Individual Therapy. Tacy has attended countless hours of continuing education in a variety of subjects such as trauma, PTSD, addiction, childhood abuse, long-standing personality issues, anxiety, domestic violence, and depression.
I love helping my clients live genuine lives in harmony with what they feel is best for themselves and their particular circumstances. I believe that by finding the areas in our lives that are stuck and removing the blocks that bind us, we can free ourselves to express our own truths and be more present in our lives. 
Personal Story
When I went back to school as a non-traditional student in my 30s, I initially wanted to be a teacher. However, when I took my first psych class as an undergrad elective, I fell in love with the subject and never went back to the idea of teaching! 
Throughout my education, internship, and time as a therapist, I have worked with a variety of folks from a range of circumstances. In all of those times sitting across from another person on their journey through life, I have realized we all struggle, have joys and happiness, sorrows, and heartache. It is what is meant by the human condition. Having another person along to witness these experiences who do not judge, accepts us for who we are, and cheers us along to a better place is one of the gifts that help us on our journey. Being that companion with my clients has been a humbling honor for me. 
I've had so many wonderful clients over the years, and all of them have left a little piece of themselves in my heart and soul. Once, when I was nearing the end of therapy with a client, I encouraged her to find time every day to make note of something that inspires her. After we concluded our therapy together, she sent me a lovely thank you note. She told me she would accept my invitation. She ended her note with these words: "By the way, you inspire me." This was many years ago, and I still cherish her kind words--she gave me something beautiful even when she thought I had given her something. We are all "in relationship" with others, and we all make an impact. Being human is something we share, and I am so thrilled to get to work with others on their paths of growth and allow their process to change me as well.