Couple and Family Institute of Tri-Cities, WA (CFIT) is currently in transition to the individual private practice of Dr. Carol Ann Conrad.  Dr. Conrad offers individual and couple's therapy services and supervision for clinicians looking to earn certification in Emotionally Focused Therapy (EFT) for couples.  Dr. Conrad also periodically offers therapeutic couple's workshops and intensives.  
As part of the transition to private practice, Dr. Conrad has brought on an Executive Assistant, Megan Conrad Landen.  Megan is currently earning her Master's in Social Work and is a certified facilitator in Building a Lasting Connection®, a research-based educational workshop on the principles of building and repairing attachment. (See Couple's Workshops)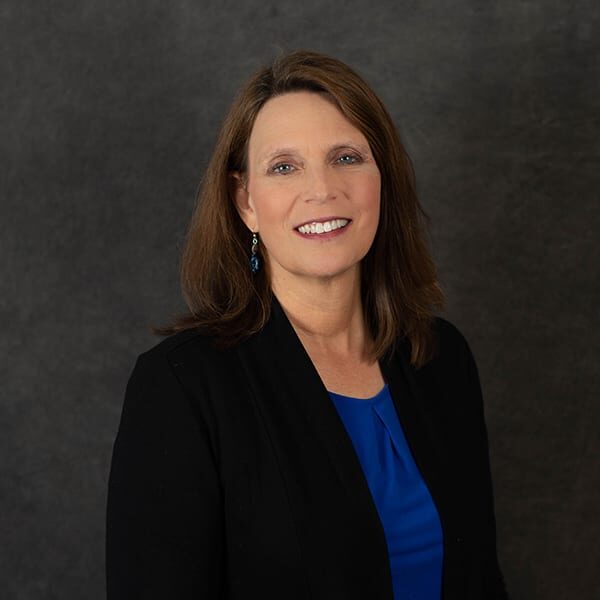 Dr. Conrad sees adults (21 and older) for individual therapy, couples therapy, and family therapy.
Post-Traumatic Stress Disorder (PTSD)
Dr. Carol Ann Conrad, Psychologist
Certified EFT Therapist & Supervisor
For over two decades, Dr. Conrad has been dedicated to helping her clients find greater security and connection by using the most advanced, evidenced-based, therapeutic model available: emotionally focused therapy for couples, individuals and families. In addition to providing EFT therapy services, she founded and organized the non-profit Eastern Washington & North Idaho Emotionally Focused Therapy Community (EWNIEFT). EWNIEFT is dedicated to the training and professional development of EFT therapists.  Dr. Conrad continues to offer supervision and training for clinicians seeking certification in emotionally focused therapy for individuals and couples.  She  is currently licensed in both Washington and Idaho and serves clients in both areas.
All of Dr. Conrad's work is securely grounded and rooted in attachment by its originator, John Bowlby and the many more contemporary researchers that have contributed to the understanding and application of adult attachment and the new theory of love.
Standing on thousands of research studies completed in the last 75+ years, we know beyond doubt that attachment theory accurately and predictably describes adaptive and maladaptive human behavior. Attachment theory gives us an accurate understanding about relationships, what makes them work, what destroys them, and how to repair them.
We know the primary root cause of all emotional disorders that millions of people in every culture and every climb experience. We also know, because of the most cutting edge, empirically validated model (EFT) grounded in attachment theory, just how to treat it!
Dr. Conrad is an attachment therapist in every sense of the word, and through the lens of attachment she sees all human suffering as an artifact of either over or under regulation of emotions due to disconnection within and between self and others. As her client, you will work with her to discover what blocks you from having the security that is your birthright. She will help you have emotionally corrective experiences to get your needs met, heal fresh and old wounds, and change your view of self and others that keep you from feeling secure within. Her promise is that if you work with her, you will not walk alone in this process. She will be experientially accessible, responsive, and engaging as she forms an alliance and a team to help you achieve your goals and find lasting love and joy in your life.
Personal Story
I understand just how important it is to find the right therapist with the right model of treatment, particularly with couple's therapy. Sometimes couple's therapy without a specifically well-trained couple's therapy can actually cause more problems and even divorce, according to Bill Doherty, a leading expert on couple's therapy (see here to start). Years ago my own marriage was in serious trouble. After nearly 25 years and 12 different "traditional" couple's therapists, we were ready to give up. Things were only getting worse, but my six children and family were so important to me I just couldn't stop looking for the right therapist and treatment. We finally drove to Vancouver BC (seven hours one way) to find a certified EFT therapist. This therapist and therapy made a huge difference and helped us heal the wounds in our relationship so we could find each other again. Now almost 40 years later, we are connected, loving, and happily married, and our family of 8 has expanded to 31 and counting!
After the incredible experience of shifting from deep distress to resolution in my marriage, I found my calling and have dedicated my life to transforming relationships by bringing EFT to Tri-Cities.
After many years in private practice, I founded the Couple and Family Institute of Tri-Cities in 2014 in order to teach and supervise other therapists in this remarkable model and be part of spreading this acclaimed treatment to our little corner of the world. Now, as my children have all left home and I wish to be closer to my grandchildren, I am in the process of transitioning back to private practice and moving my office to Idaho.  This move has afforded me the opportunity to welcome my oldest daughter, Megan Landen, as my executive assistant while she's completing her Master's degree.  I've enjoyed watching and supporting Megan's development and growth as a wife, a mother, and now a clinician. We connect really well and enjoy working together and as a proud mother I'm excited to see all she'll accomplish moving forward in her life.
EFT is now considered the "gold standard" of couple's therapy by the American Psychological Association because of its extensive empirical research and success rates.  My goal is to bring healing to the world one relationship at a time.  

New Staff Bio Coming Soon