Coping with Social Isolation
Dr. Carol Ann Conrad, EdD
A World in Turmoil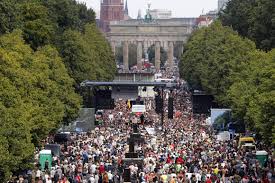 It has been 5 months since the world was shut down by the new Cornovirus 19. No one could have predicted the challenges social isolation would have on our relationships. Recently collected information from the Census Bureau indicates that about 30% or one third of the country is suffering from anxiety and depression. Depression and anxiety in general for the US population is around 10%. Political and social unrest abounds. It would make sense that the conflicts we are seeing all around us are intensified due to imposed social isolation. Our world in America as we have known it is in tremendous pain. Many people are suffering more from the isolation and distress than from the virus itself. 
Isolation causes Illness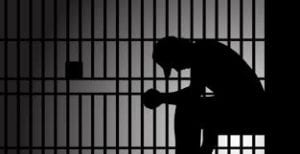 It is a well-documented fact that as human beings we do not thrive when we are alone. We are social beings and we only grow, heal and thrive as a people in relationship. Isolation and lack of meaningful human contact can cause an emotional break down. We punish inmates with the worst thing any human can endure; solitary confinement. Even the most hardened criminals will tap on walls to communicate with other inmates in order to quell the loneliness.
Social isolation can lead to dysregulated emotions and cognitive dysfunction such as rage, despair, and even psychosis.  Loneliness is a leading risk factor to deep depression and suicide.  Strained relationships are known to cause immunosuppression.  Lack of connection leaves us vulnerable to diseases of the body and mind. Increased distress without comfort can push us to seek solace from substances and negative habits that actually create more distance, isolation, and aloneness.  
Relationships: Our greatest strength
How can we combat this uptick in isolation, distress, and relational disconnection? The most important and best way to overcome the stress and strain of the current turmoil is to turn to safe attachment relationships. Attachment relationships, are designed to bring comfort and co-regulation when we are distressed. We see this so clearly with children. They are hurt and they run to their mother, raise their arms and reach for comfort. An attuned mother will reach back, hold the child and offer comforting contact. With soothing tones and words of affirmation the child regulates and can return to play.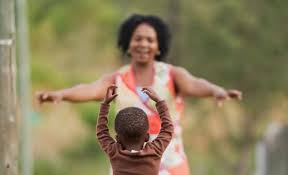 Though it may look more sophisticated, adults needs and responses are the same.  John comes home after a hard day with his boss. He seeks out his wife when he gets home for a hug of comfort, and shares his distress. His attuned wife responds with loving attention and reassures him he's okay and she loves him.
Human beings are the "hidden regulators" of our emotions. It is inherent in our DNA and embedded in the very structure of our beings to seek comfort and respond to our loved one's distress. We ALL need love and connection in an emotionally safe relationship. We need to have a safe haven in our homes where we can turn to each other for support during times of crisis. Never as a country have we needed human comfort more than now. Never as a country have we been so split apart and distressed than now. 
The Breakdown
What if you don't have a safe or secure attachment relationship with your family or your partner? What if you and your partner have been roommates or lived parallel lives for years? Perhaps you have managed because you had social connections with friends and coworkers, masking the breakdown in your relationship. 
What if during this major social crisis the disconnection and challenges of your relationship are highlighted by being home "together" but feeling very alone? This is the scenario for many, many couples and families today. Prior to this crisis, relationships that were already strained are breaking down. Some countries such as China are reporting higher rates of divorce. Divorce can seem like the only option when relationships are under strain and no relief is in sight. 
There is a better way!
For some relationships, divorce may be the only viable solution. Sometimes a broken relationship and broken trust just can't be overcome between two people. However, research shows us that between 30-50% of people who filed for divorce later regret their decision. They wished they had worked harder to make it work. When crisis and stressors abound, a divorce can make financial and emotional strain worse, not better. Crisis is a time to pull together, not apart. Children need both of their parents and parents need each other now more than ever to help comfort and regulate each other.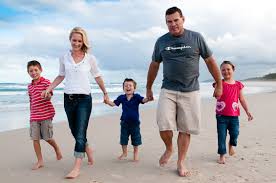 If you and your partner or your family are pulling apart during this time of pressure and pain, don't wait to seek help.  The earlier your seek help, the more likely your relationship will recover. 
CFIT is here to help!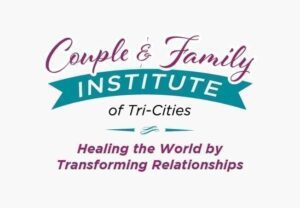 At Couple and Family Institute of Tri-Cities (CFIT) we are trained, skilled, and ready to help you and/or your family recover. We use the most cutting edge therapy model for individuals, couples, and families to resolve their relationship distress. Emotionally focused therapy (EFT) founded by Dr. Sue Johnson meets the APA gold standard of evidence-based treatment in particular for couples with a 75% success rate and a 90% improvement rate. We focus on the heart of the matter as we help you uncover the deeper cause of disconnection. We help you find your way back to each other by repairing and strengthening your bond. We can help you with the tools that will allow you to repair on your own and create deeper and deeper connection. 
EFT is now expanded to families and individuals as a standout treatment using an attachment oriented theoretical frame. At CFIT all of our providers are trained in the EFT model.  We receive weekly supervision by a certified EFT supervisor to ensure quality treatment. We use EFT simply because it works and the research shows how and why it works!
If your relationship is under strain from the stressors of the day and a lack of connection, contact us and we will be there to help! You can go to our website at http://www.couplefamilyinstitute.com for more information and to get scheduled with one of our providers.
For a limited time we are offering a free 15 minute consult to see if we are a good fit to help you! Call 509-579-0200 and speak with Cherie' for more information and get scheduled with one of our providers! Don't wait, your relationship is worth it!